Frankie 30th Anniversary!
Welcome to our competition area!
This month brings the 30th anniversary of Frankie Goes To Hollywood's 'Welcome To The Pleasuredome' album and we're giving away a copy of our deluxe 2CD version from Salvo to 5 lucky winners.

To really celebrate in style, we've put together the ultimate Frankie deluxe box set - the
most detailed and ambitious release in the history of Zang Tuum Tumb. Don't miss your chance to pre-order your copy. Pledge here

All you have to do to enter this great prize-draw competition is simply add your details here...


Closing date is Friday 31st October, with the winner announced here on Monday 3rd November, when the next competition will start. Good luck!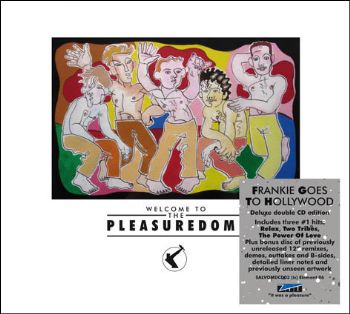 By entering our competition, you'll automatically receive our bi-monthly newsletters with details of our new releases, special offers and competitions.