Latest & Greatest Reggae Dancehall Hits
Welcome to our competition area!
This month we're giving you the chance to win a copy of the fantastic Reggae Dancehall Hits from our awesome Latest & Greatest 3CD range. Grab your horns and whistles and get ready for a taste of Kingston with this exhilarating collection that brings you Jamaica's most popular music stars all on one incredible album. Latest & Greatest Reggae Dancehall Hits delivers the hottest dancehall anthems by the biggest artists of the genre.


We have three copies to give away, so to be in with a chance to win one of these great prizes, simply enter your details below.


Congratulations to Russell Hurn, Douglas Bambury and David Rout as the three lucky winners of last month's 80s Road Trip competition.

Closing date is Sunday 7th August, with the winners announced here on Monday 8th. Good luck!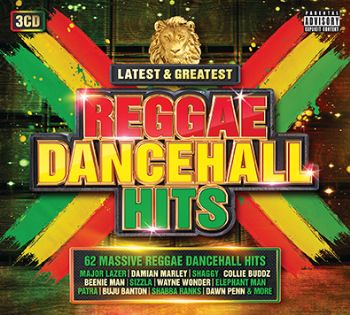 By entering our competition, you'll automatically receive our bi-monthly newsletters with details of our new releases, special offers and competitions.