Throw Back Thursday
Welcome to our competition area!
This month we're celebrating all things 'old skool' with the upcoming release of our rather brilliant Throw Back Thursday 3CD.

A retrospective 3CD compilation packed with memorable favourites, designed to catapult you back to your youth. Music that remains as great today as it did back then. This is OLD SKOOL at its best… and a
ll you need to do to be in with a chance of winning this great prize is enter your details below.

Congratulations to Noel Evans, Keith Perrin and David Rout as the winner of last months Greatest Ever Reggae competition.

Closing date is Saturday 10th October, with the winners announced here on Monday 12th. Good luck!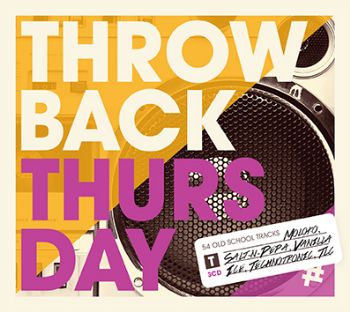 By entering our competition, you'll automatically receive our bi-monthly newsletters with details of our new releases, special offers and competitions.