80s Road Trip
Welcome to our competition area!
This month we're giving you the chance to win a copy of the fantastic 80s Road Trip from our Greatest Ever range. This isn't just an aural experience, it's a sonic supernova; a journey through - arguably - pop music's most energetic and creative decade. You'll want to keep your windows open too, so you can share the love, '80s style!

We have three copies to give away, so to be in with a chance to win one of these great prizes, simply enter your details below.

Congratulations to Samantha Stevens, Wil Taylor and Paul Tompsett as three lucky winners of last month's Associates competition.

Closing date is Sunday 3rd July, with the winners announced here on Monday 4th. Good luck!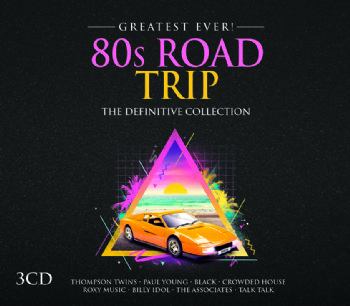 By entering our competition, you'll automatically receive our bi-monthly newsletters with details of our new releases, special offers and competitions.